We believe Beautiful Jewelry can Change the World
Our Mission

Our mission is to empower, connect, and uplift women who pursue their passion on a daily basis without compromising style, quality or budget.

Our Goal

Our Goal is to take the guesswork out of shopping so you can spend time pursuing what you really love- while looking great and beautiful.
Discover Meaningful Jewelry at Jasel
As a woman-owned business, we understand that jewelry is more than just an accessory. 
It is an expression of identity, mood, and personality. 
That's why we take great care and thought in selecting each piece that we offer to our customers. 
Our collections are designed to represent the beauty of diversity in all its glory and delicacy, and to empower women to express themselves in their own unique way.
From our Tampa shop to our online store, we strive to take the guesswork out of shopping, so you can spend more time pursuing what you love while looking great. 
And when you shop with us, you're not just supporting a business, but a line of women and artisans from across the world. 
Each piece is designed and handcrafted in Turkey, and carries with it the story and culture of its origin.
Tubanur Atak/Owner
Shop Now
"Simplicity is the Ultimate Sophistication"
At Jasel, we don't just create jewelry; we craft cherished memories that last a lifetime.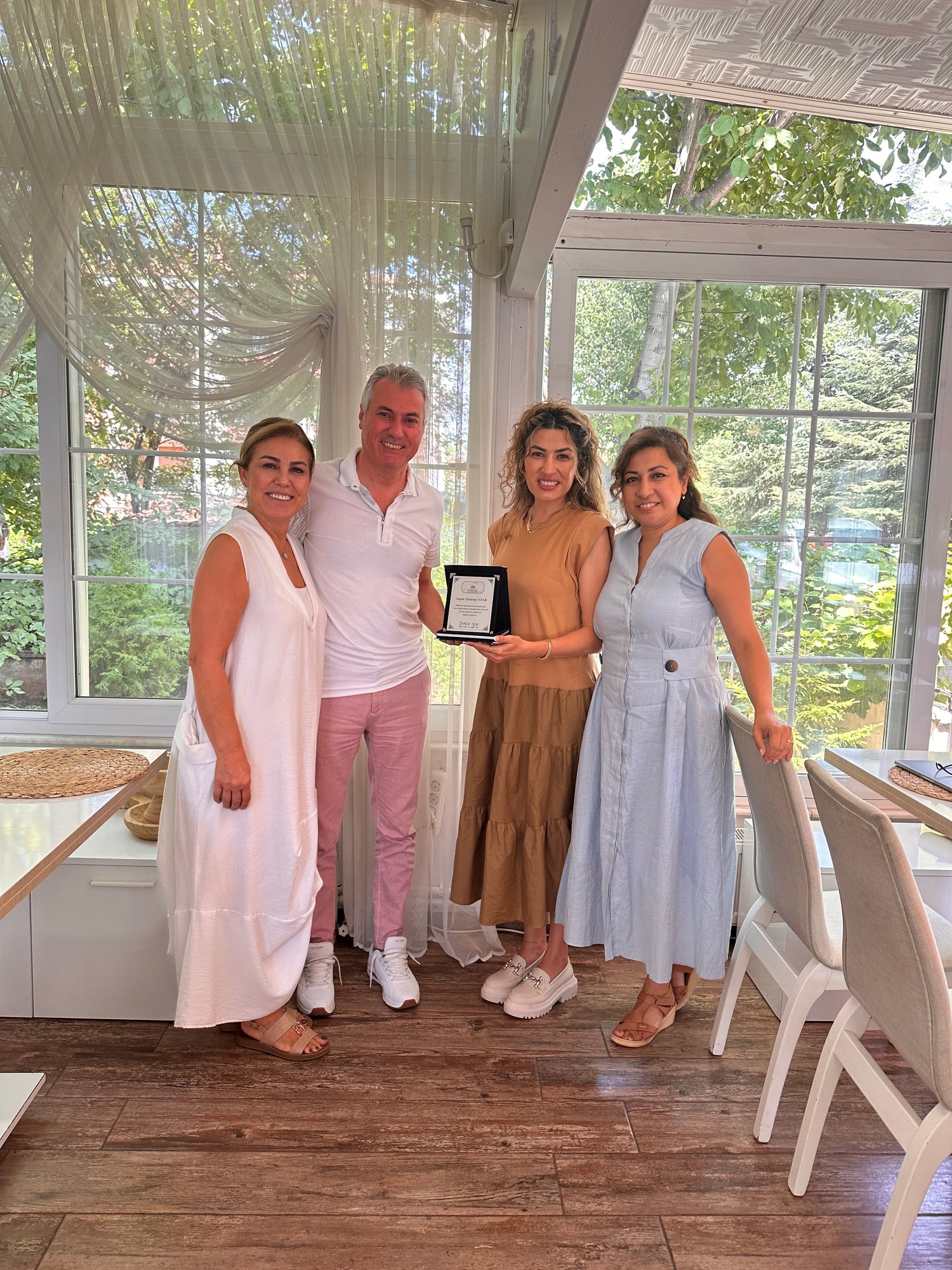 Empowering Future Female Leaders Through Education
Jasel Jewelry is more than just a jewelry brand; it's a symbol of elegance with a profound purpose. One of our missions is to give back, we support the Omer İsik Vakfi Foundation, an organization dedicated to supporting college-bound girls with good academic potential but limited financial resources. This foundation provides scholarships to empower these young women to pursue higher education and achieve their dreams. https://www.burshaberleri.com/omer-isik-vakfi-bursu